2016-17 FIM EWC final series was taking place at Suzuka circuit, Japan on 30th July. RK supported team, GMT94 Yamaha finish 11 place at Suzuka 8hours, and GMT94 Yamaha achieved the title of 2016-17 FIM EWC world championship.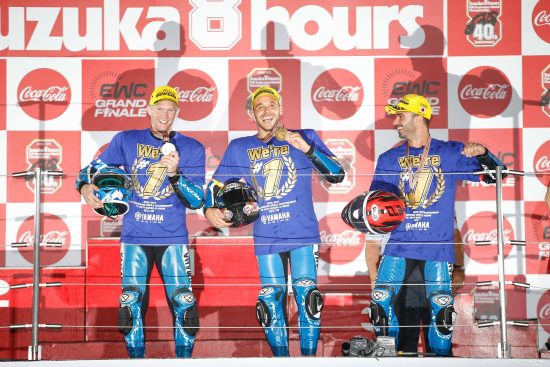 Another RK supported team Suzuki Endurance Racing Team (SERT) and YART Yamaha Official EWC Team finished by second and third place in the 2016-2017 FIM EWC.
RK supported teams dominated 1st -3rd places for 2016-2017 FIM EWC.
20116-2017 FIM EWC Season Results
| Pos. | No. | Team | Country | Ponts | Chain |
| --- | --- | --- | --- | --- | --- |
| 1 | 94 | GMT94 YAMAHA | France | 146 | RK |
| 2 | 1 | Suzuki Endurance Racing Team | France | 136.5 | RK |
| 3 | 7 | YART YAMAHA | Austria | 130.5 | RK |
| 4 | 5 | F.C.C. TSR Honda | Japan | 115.5 | RK |
| 5 | 11 | TEAM SRC KAWASAKI | France | 92 | RK |
| 6 | 14 | MACO RACING Team | Slovakia | 87 | RK |